I used to knit, and then I stopped, and then I started again. I started knitting again because I wanted to knit Hazel some wool pants. Not only are they cute but by some woolly magic they make a great
cover for cloth diapers
. (Yes I am doing cloth again).
Here is what I have done in the last couple of months.
Short sleeve tunic for Hazie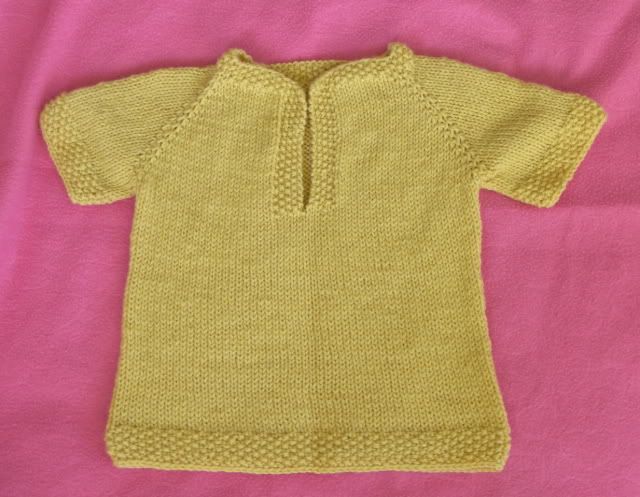 Action shot!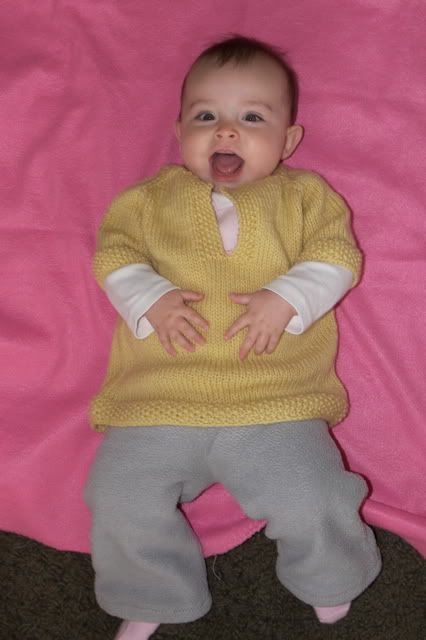 Wool pants (these are called longies is cloth diapering jargon)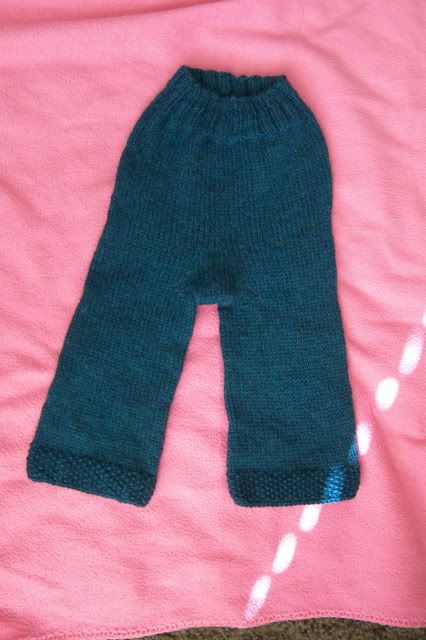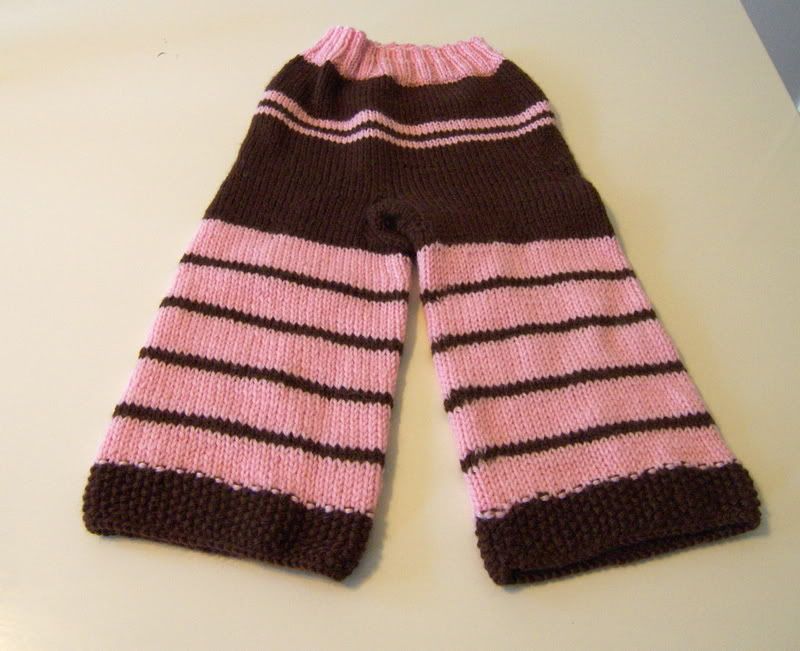 Loving her toes.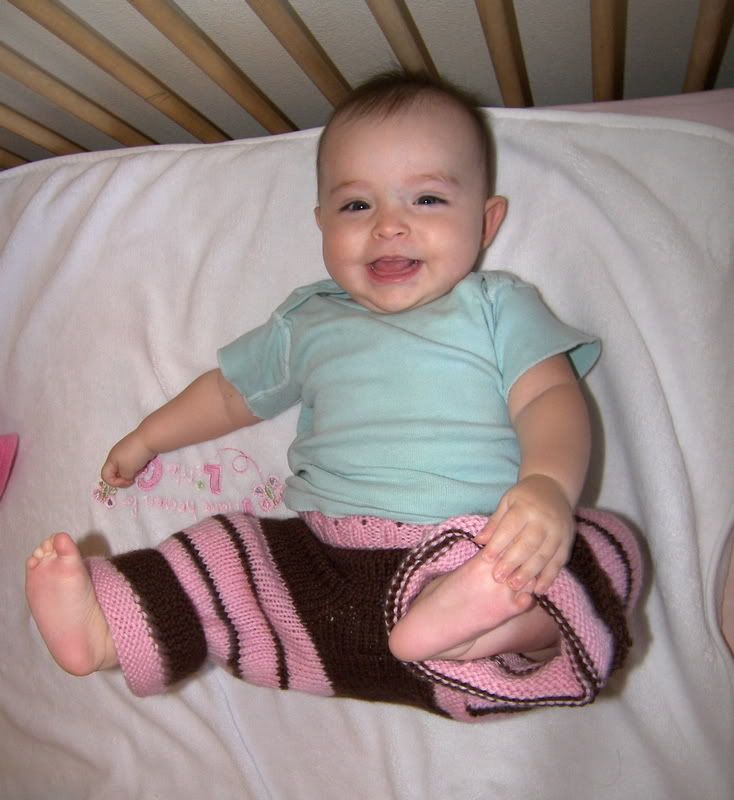 I dyed my own wool with Kool-Aid.
The result. I am not sure what I am going to make with it yet.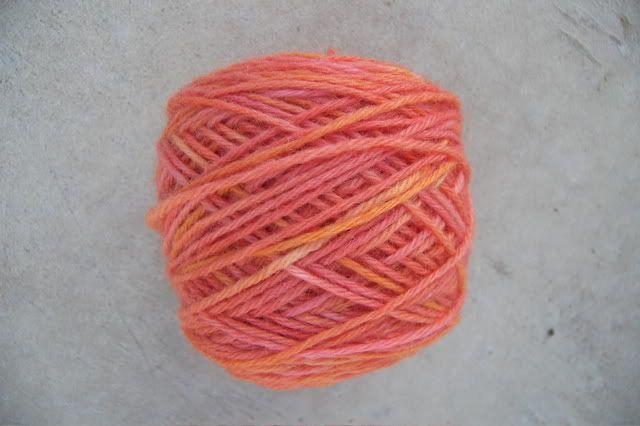 And now that I have refound the love I have about a billion things I want to knit.